Student Council – Coming soon
Class Clubs
Senior Class – Class of 2020
Advisors: Becky Provost & Toni McCray
Junior Class – Class of 2021
Advisors: Jennifer Leibeck & Brandy Pierce Nolette
Officer: Brenon Farney, President – Trenton King, Vice President – Hunter King, Treasurer & Secretary
Sophomore Class – Class of 2022
Advisors: Shelley Moran, Melissa Huff & Dawn Bronson
Freshmen Class – Class of 2023
Advisors: Kylis Swires & Heather Nolette
School Clubs
National Junior Honor Society
Advisor: Francesca Duso
Officers: Mallory Arnold, President & Lexi Nolette, Secretary & Treasurer
Meetings are the first Tuesday of each month at 7:45 am in room H114
Bylaws.pdf">Ashley MacDougal Chapter Junior National Honor Society Bylaws
Senior National Honor Society
Advisor: Gail MacDougal
Officers: Lilly Nolette, President – Regan Arnold, Vice President – Samantha Harrison, Secretary & Stephen Leibeck, Treasurer
CFES Brilliant Pathways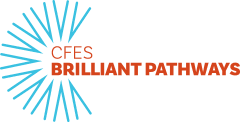 Description: CFES Brilliant Pathways is a nonprofit organization that raises the academic aspirations and performance of low-income youth so that they can prepare for, gain access to, and succeed in college.
Founded in 1991, the organization has helped more than 75,000 underserved youth in 700 urban and rural schools throughout the United States get to and through college. Targeted students, known as CFES Scholars, are low-income youth, most of whom would be first in their family to pursue higher education. In the last eight years, 96 percent of the CFES Scholars in grade 12 have gone on to college.
Each participating school selects more than 50 CFES Scholars to engage in three core practices that research has shown are effective in helping underserved students take steps toward college success: Pathways to College, Mentoring, and Leadership through Service.
Advisors: Marie Blatchley, Tara Valachovic, Michael Douglas
Key Club International
Advisors: Nicole Cassavaugh & Brandy Pierce-Nolette
Club de Espanol
Advisor: Francesca Duso
Meetings are the first Thursday of each month at 7:45 am in room H114
Regular events :
Fiesta a la playa:  agosto
Annual Fall luncheon: octubre
El Dia de los Muertos: noviembre
Fiesta de Navidad; diciembre
Yankee Candle Sales – febrero
Cinco de Mayo: mayo
Willsboro Drama Club
Advisor/Director: Derrick A. Hopkins
Music Director: Jennifer Moore
Visit our Productions Page for current and past performances.
2018-19 Student Fundraising Schedule